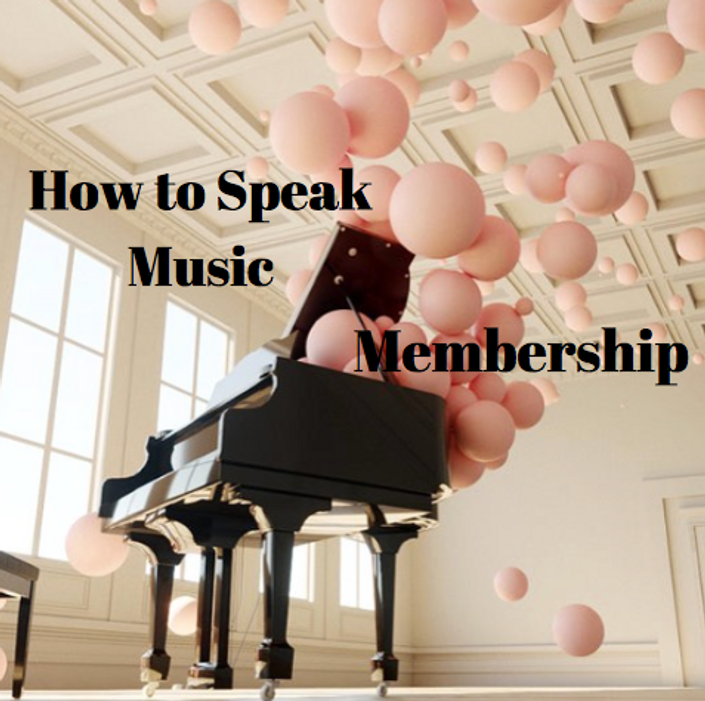 Music School Membership
An exclusive music theory subscription of weekly music theory lessons, piano tutorials, and masterclasses for ambitious, artistic, & visionary musicians
"How to Speak Music Membership" is like the "Cross-Fit" for music! 💪🏼 Regular, focused musical training that works the exact muscles you need for the results you want to improve music reading, writing, and performance.
A unique approach to music theory. Members receive a formal, classical "conservatory" training delivered in conversational, bite-size, actionable lessons. It's for all musicians--instrumentalists, vocalists, composers, songwriters, producers, and music teachers or aspiring teachers. You can complete each lesson from start to finish every week, in little time, at your own pace, from the comfort of your own home. You will immediately be able to apply concepts in music school, the music industry, or in your own musical practice.
Members will learn HOW music works which develops fluency to apply to any genre, style, and transfers to other musical goals. Your training emphasizes how to fully understand the ways that melody, harmony, meter/rhythm, and form work together in a musical fabric; all of which results in the ability to read music faster and improve your composing, improvisation, and performing skills. You will build a thorough, precise vocabulary that takes you from the classroom to rehearsal, recording sessions, and everyday conversation with other musicians. Feel CONFIDENT with your "shop talk."
Members will see transformative results in as little as 2-3 hours total per week which includes all lessons, practice, and masterclasses with me. This is all you need to see and feel immediate improvement in your musicianship no matter where you are at. Members can jump around and study the lessons that interest them the most. Consistency is achievable when it's not overwhelming.
To become a strong musician, you must study music to be able to "speak music." Are you ready to take your musicianship to the next level? Become a member today.





This is a unique membership. I've taken ALL of my experience as a professional pianist, piano teacher, music theorist, composer, and music theory professor, and narrowed everything down to the crucial skills EVERYBODY needs to become great musicians.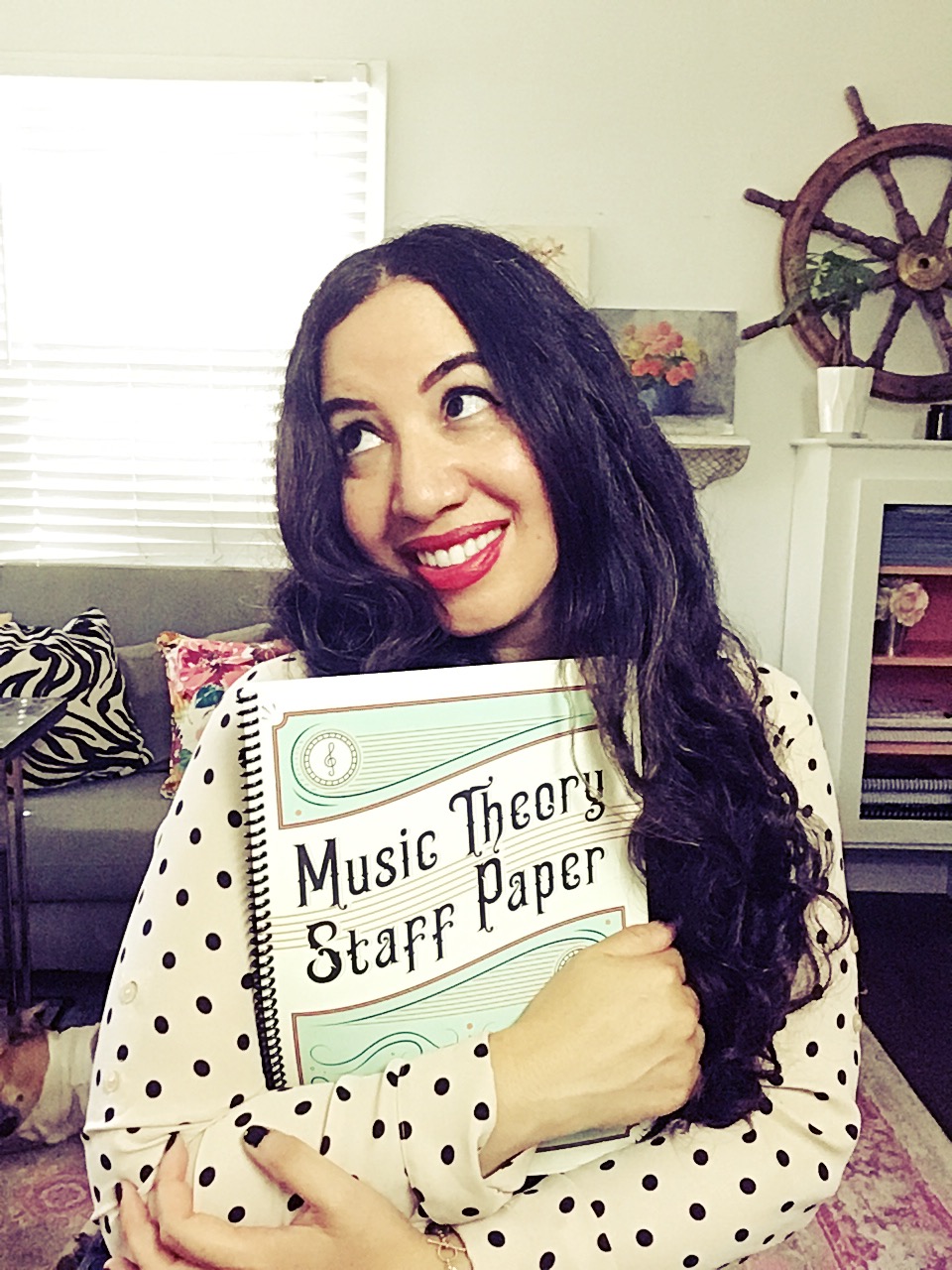 Here is what members will get:
1. Every week, I'm going to walk you through a new piece of music and discuss various aspects of its structure--the process of music analysis. This includes: phrase structure, form, functional harmony (chords), melody, counterpoint (intervals), historical era and style, composer.
It might all sound fancy, but music is just language and you can totally do it. We might be talking about Mozart or Muse, Chopin or Radiohead, Bach or The Beatles.
2. I'm also going to give you weekly piano-keyboard tutorials that focus on keyboard skills which pair beautifully with music analysis. All of the skills you will learn and develop here are: chord progressions and harmonic sequences, Roman numeral analysis and labeling, phrase structure, melody, chord symbols, modal and tonal scales, figured bass, score reading, lead sheets, sight reading tips, arpeggios, keyboard patterns.
3. Live Masterclasses/AMA Sessions with me every week. You have access to your own personal, music theorist!
4. Downloadable PDF's of sheet music and other resources. Sometimes sheet music is not in the public domain which means I will send you a link to where you can buy the sheet music if you want a hard copy (this is the case for most popular music). Make noticeable improvement in your musicianship every single week.
5. Exclusive Music Theory Shop specials, surprises, and bonuses just for members!
My music theory membership is for musicians with some experience, it would not be a good fit for complete beginners. I welcome A.P. Music Theory students, college and music school students, piano students, young musicians interested in majoring in music, self-taught musicians, and even advanced players who need a music theory refresher-infusion!
I am serious about student learning goals and want to see you grow as a musician! Stick with me and I'll get you where you want to go by showing you all of the tricks, but most importantly, by having the right mindset for transformation. You're here because you want to be the best musician you can possibly be and produce the best art you possibly can. I will help you get there! ~Malia
The world needs your art now more than ever.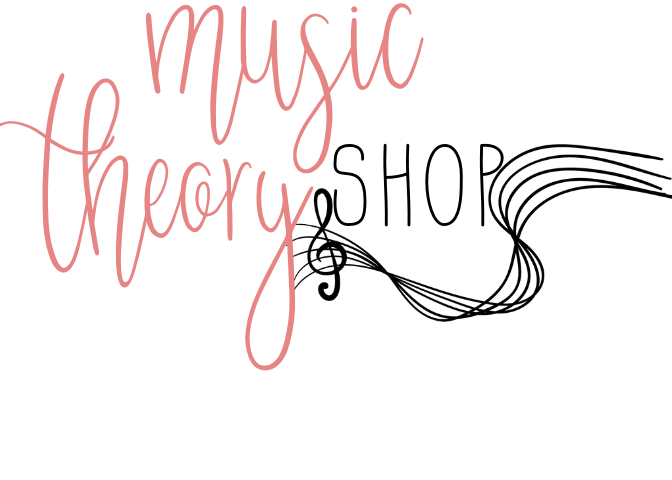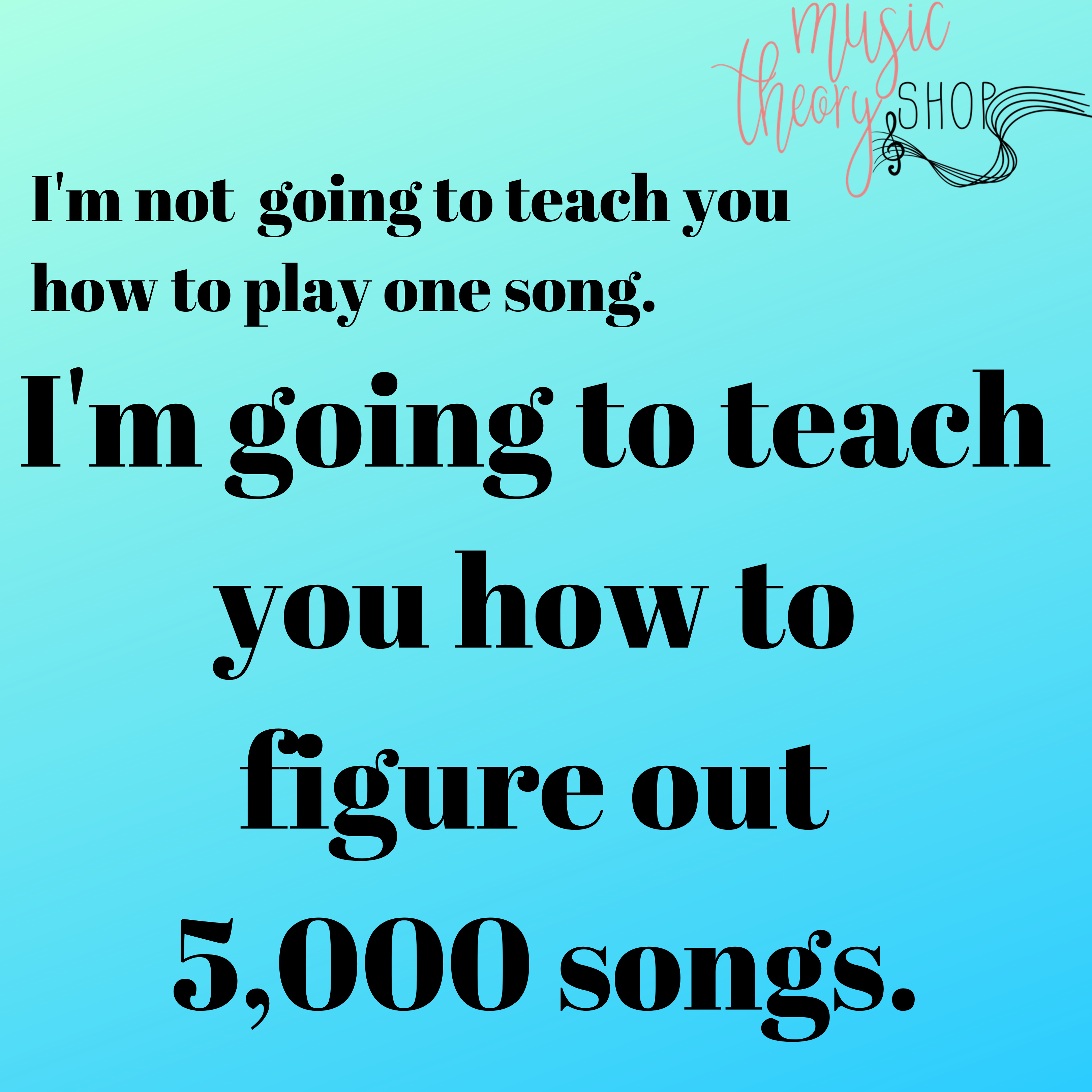 Your Instructor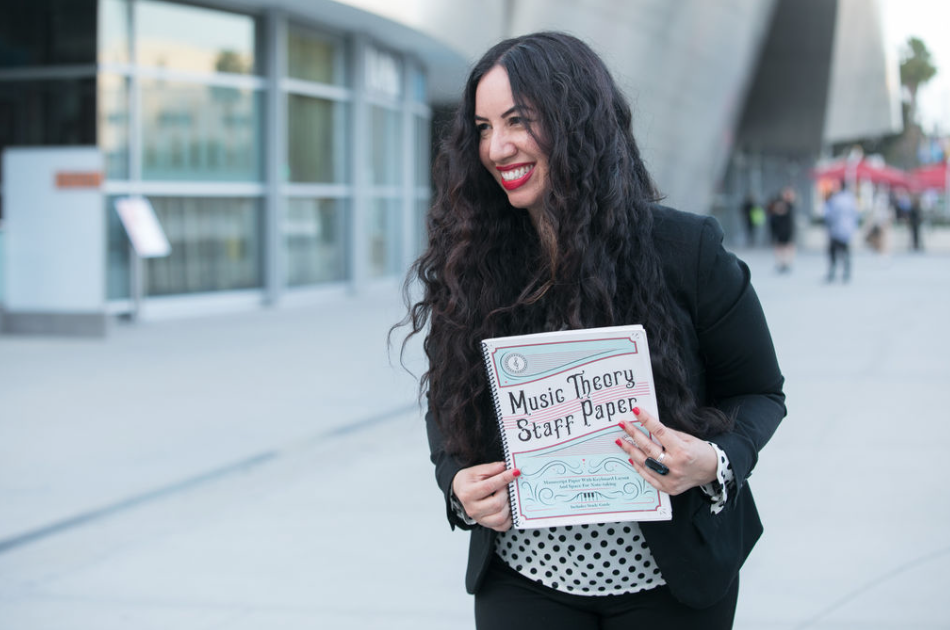 Welcome to Music Theory Shop Academy!
My name is Malia and I'm going to give you MAD SKILLS in music so that you can do your thing at the highest level. I bring my over a decade-long of experience teaching university-level music theory plus decades of experience as a professional pianist and piano instructor. I train exceptional musicians,
This is my LONG bio. Feel free to skip around or go straight to my Fun Facts. Or stick with me and let's get to know each other. Do we have anything in common?
Music is my life and tt always has been ever since I started piano lessons at age 6, landed my first job as a restaurant pianist at age 14, piano accompanist at age 15, and continued to study classical piano, music theory, and pedagogy in grad school. I've always been in music education as an instructor and advocate, and I continue to educate myself because music is a life-long learning experience. I believe that music-making is an art form that grows and heals the soul while expanding the mind both intellectually and artistically. I am absolutely heartbroken when my college students tell me that they quit music lessons after a few years of lessons when they were kids. What a tragedy!! They always want to start back up in college and the majority decide to keep music-making a part of their lives.
I believe that music is a language that all humans should study. Music is, in fact, one of the original subjects of the Greek "quadrivium"-- four subjects that all students studied two and a half millennia ago: arithmetic, music, astrology, and geometry. It is my goal to help musicians enjoy the process, at any stage of learning, which is the toughest part of mastering a complex language or skill. Sometimes that takes a practical tool for the classroom like a special music notebook, and sometimes it takes a simple message on a t-shirt.
If music is part of one's identity and lifestyle, students are more apt to enjoy the steps of that journey. Remind them to celebrate the small wins, and reflect on the benchmark goals reached.
As with developing any challenging skill, if you can enjoy the process (or at least tolerate it!) then you are more likely to stay committed. Music students are ingrained with a strong and consistent work ethic because they are constantly working on weekly goals (preparing for weekly lessons) and longer term goals (music recitals, exams, competitions). The study of music is both right and left-brained (it's technical and artistic), and that's why kids that study a musical instrument tend perform better in school..it's about habit-building, creating structure in their schedules, and learning to keep commitments to themselves.
I began Music Theory Shop to encourage musicians, and celebrate music-making and music-lovers, and Music Theory Shop Academy will empower anybody who wants access to the classes in higher education, without having to enroll in a big, fancy music school.
~malia
www.musictheoryshop.com
FUN FACTS ABOUT ME!
My favorite band is Radiohead.
In addition to music theory, was a teaching assistant for music classes on The Beatles, The Grateful Dead, Opera, American Musical Theater, and Women in Music.
For 5 summers I worked as a music director for a melodrama/vaudeville show.
My dad's a drummer and I grew up listening to Santana, Earth Wind & Fire, The Doors, The Beatles, Rolling Stones, and Steely Dan.
I had an entire career as a collaborative pianist playing recitals, choral concerts, and church services at various institutions before going into theory, which I continued to get me through grad school.
I have no doubt that I can teach anybody that is coachable and willing to learn.
I also currently teach at California State University, Channel Islands. I have taught theory and aural skills at Occidental College, Pomona College, UC Santa Barbara, and California Lutheran University.
My expertise lies in music theory pedagogy, tonal music, 19th-century piano music, and Igor Stravinsky's neoclassical period. I performed Stravinsky's 1924 "Concerto for Piano and Winds" with full orchestra twice.
I was born in Honolulu, Hawaii but I am a California girl 100%!
I am the first in my entire family to earn a doctorate degree.
I have an 85 lb. boxer-bulldog named Cooper.
---
Ph.D., Music Theory, University of California, Santa Barbara
M.A., Music Theory, University of California, Santa Barbara
M.A., Piano Performance, University of California, Santa Cruz
B.A., Music, University of California, Santa Cruz
Frequently Asked Questions
When does my Membership start and finish?
Your membership starts right away and never ends! It is completely self-paced but you will get new material on a weekly basis which includes one or more of the following: video demo analysis, downloadable PDF scores, links to resources, Q & A video, and live Office Hours with Malia.
How long do I have access to my membership?
After enrolling in your membership, you have unlimited access for as long as you like - across any and all devices you own, until you cancel your membership.
What if I am unhappy with the membership?
I never want you to be unhappy! I believe that everybody has different learning styles and that you and I may not be the best fit. I get it and I respect that. My goal is for you to learn and apply everything right away and be motivated during the music-learning process. But if you are not happy for any reason, I will REFUND you the first month of membership. NO QUESTIONS ASKED. You don't have to show work to prove anything to me. Please email Malia at
[email protected]
Why music analysis?
Simple. In all of my experience, music analysis creates the greatest MUSICAL TRANSFORMATION. No other music skill has helped my students grow as much as when they know "how to speak music." Music analysis brings all of your skills together: listening, reading music and learning to "chunk" harmony, score-study, and practicing how to analyze using labeling systems that always represent the musical experience. Through my analyses, you will be receiving additional music theory lessons by default. You will be getting more practice and support of all of the concepts you studied in theory, but now everything can "simmer" with you longer so you can absorb the concepts on a deeper level.
I just want to write pop songs. Why should I bother with classical training?
That is GREAT that you combine poetry and music in your art! When you study any language, there are no limits to what genres you choose to create. The more you learn about the potential of the musical language, the more your world opens to the possibilities, so why limit yourself? Be confident and able to "talk shop" in any band rehearsal, co-writing session, recording session, or music event.
Can I leave the membership and rejoin later?
Yes, of course, but you run the risk of paying a highly monthly rate when you rejoin.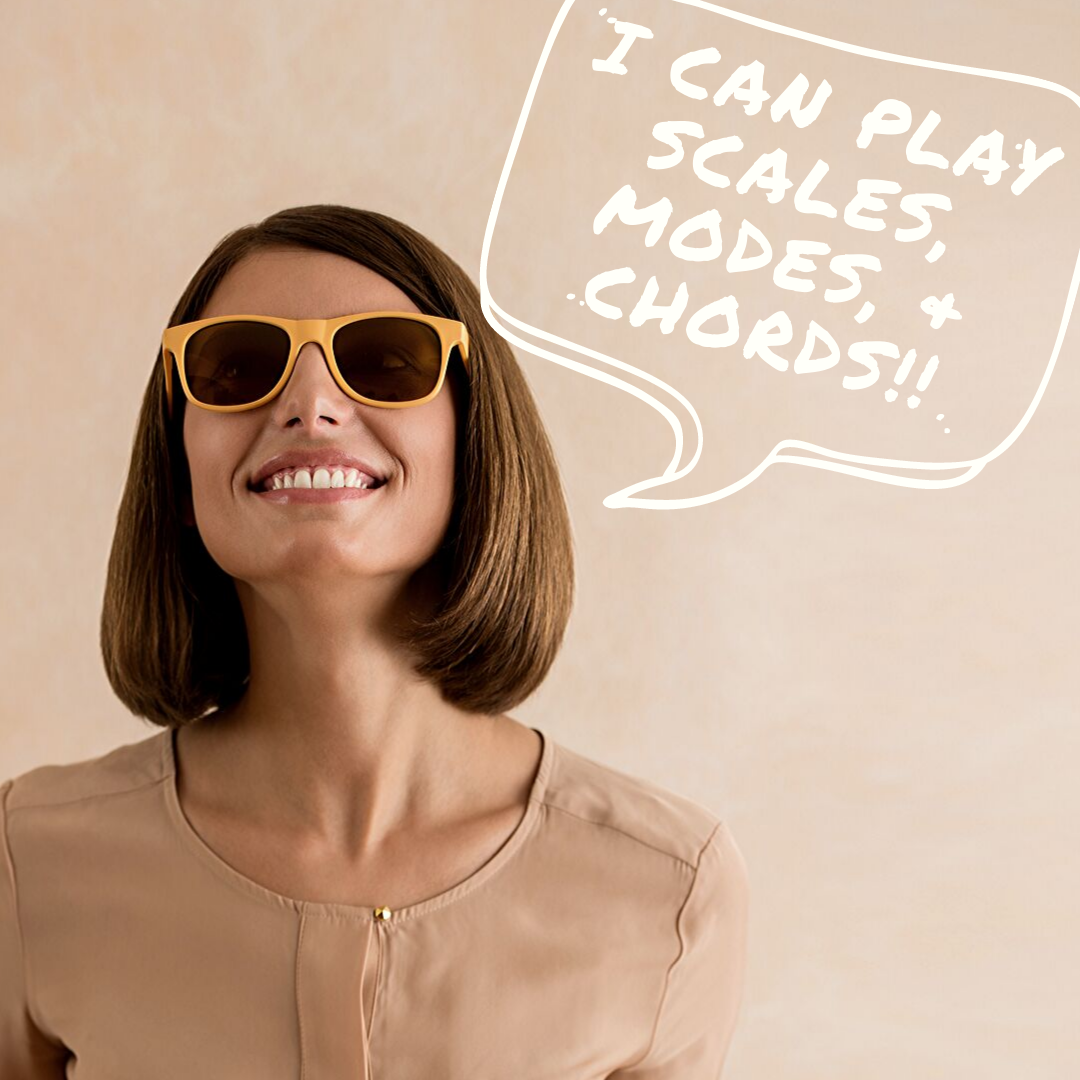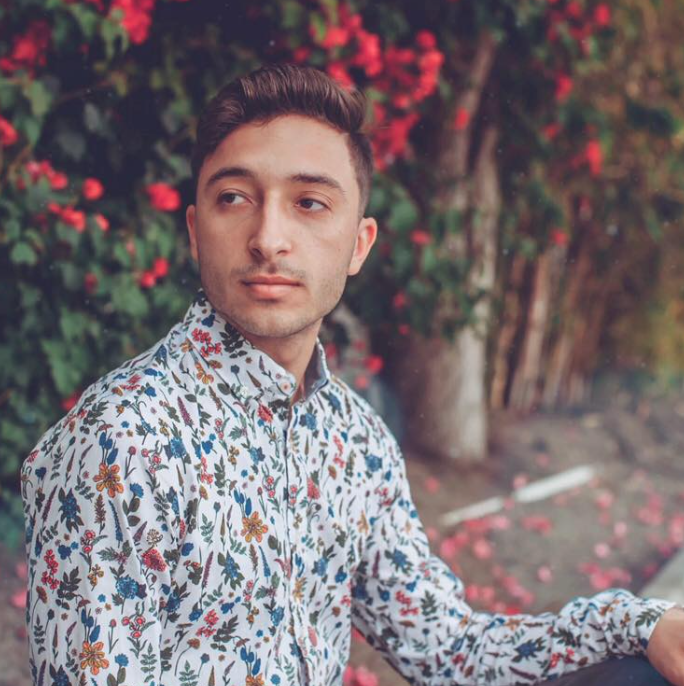 "I'm so grateful I took music theory with Malia! The voice leading techniques that I learned from her class are being put to use in my compositions literally everyday!"
- Alec Bertrand, Music Producer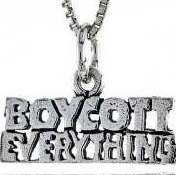 "You are actually the first person to explain what the Circle of 5ths is for, rather than just drawing it out..complete genius. I'm primarily a saxophonist but as a composer, your stuff is really helpful. Believe me, I'll be looking into the rest of your courses..Top notch.
- Alex Graven, Composer, Saxophonist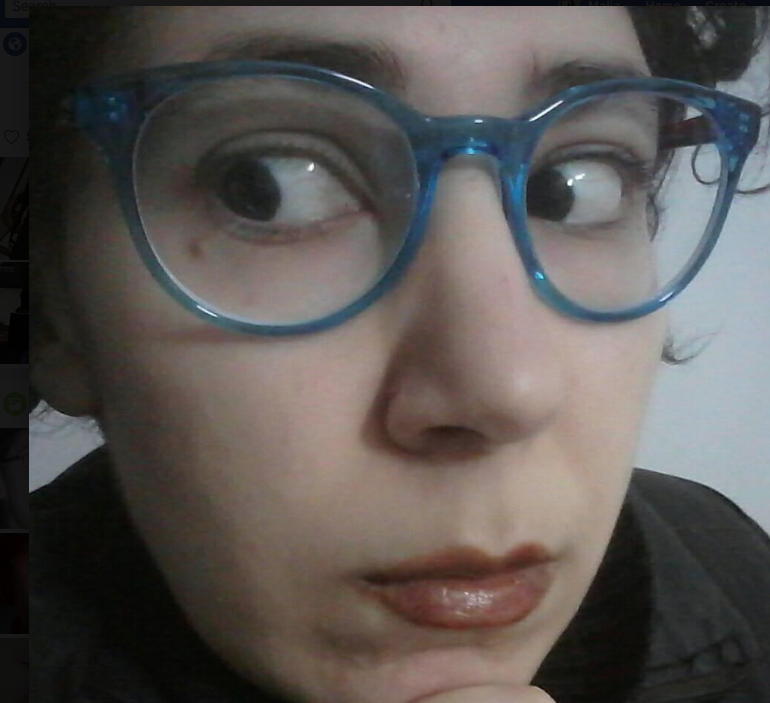 "At music school, we are the "how's" but not the "why." I like in general the way you present the material...your work is creative and fun."
- Evelyn Aldecoa,Singer, Keyboardist, Composer, Songwriter